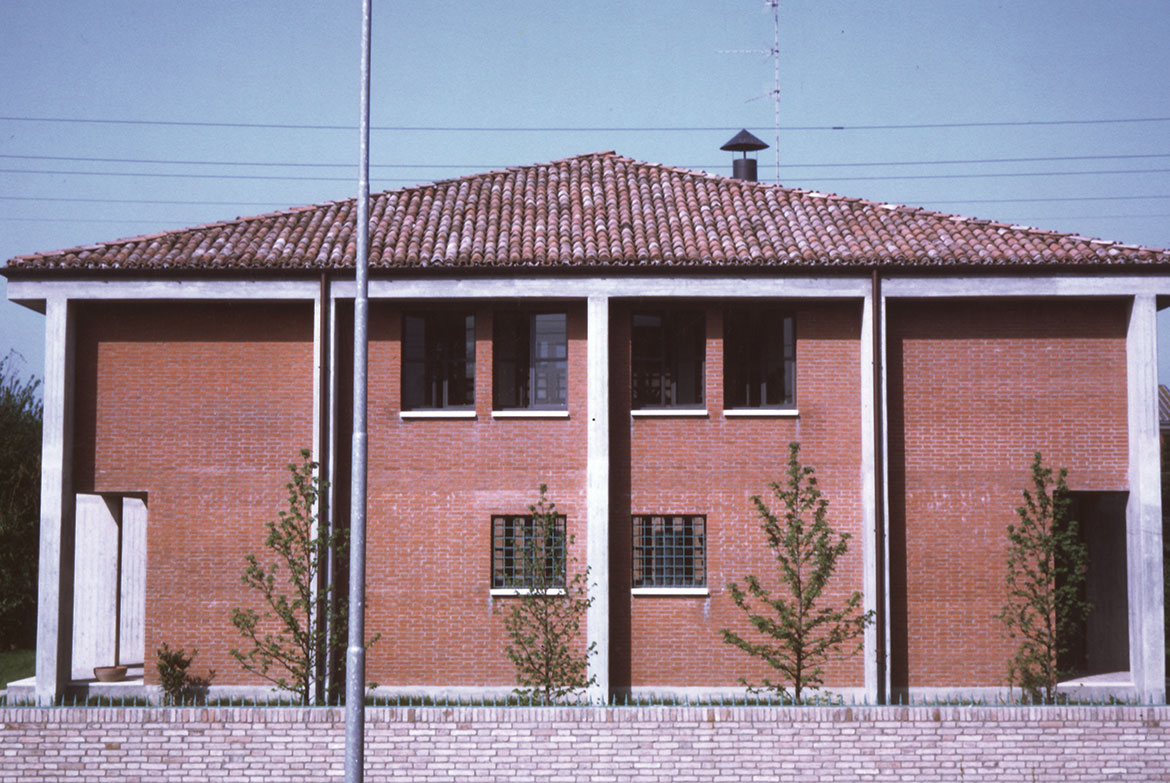 Villa in Rubiera
Rubiera (Reggio Emilia) , 1983
Execution 1983


The lot it stands on is part of the typical outskirts of small, recently urbanised localities. Small, detached one-family houses on two or three floors, poorly built, and the surrounding landscape practically inexistent. This is why the house is enclosed within itself, refusing in the main elevation the view towards the street and opening up instead to the garden and the body of service buildings that delimit it. It is further drawn together by the organisation of its rooms and the distributive elements around the large central split-level living room.

A precise typological choice determined by the location. A specific occasion to be developed with the instruments of architecture and composition. The formal references are declared: rural settlements found in the Po Valley, Dotti's barn and, for certain aspects, the Roman house. Others are less decipherable inasmuch as they are part of memory and of things seen.

The building is on two floors. On the ground floor, the great split-level living room, the kitchen and pantry; on the upper floor, along the gallery that runs around the living room, the bedrooms and bathrooms are distributed. In a central position there is a conservatory open to the interior. The materials are traditional: brick, wood for the trusses and the door and window frames, exposed reinforced concrete for the load bearing walls, recycled bent tiles for the roof and floors in terracotta. The structure is formed by broad thin walls that bear two great trusses in oak, covered with a pitched roof. The finishing colours are: white walls, external frames in grey, internal frames in light pink, balcony in pale green.



Committente: privato

Progetto architettonico e Direzione Lavori: arch. Claudio Baldisserri (Teprin Associati).